This linked chart feature is available on the main menu as shown in the image below; under Linked chart icon.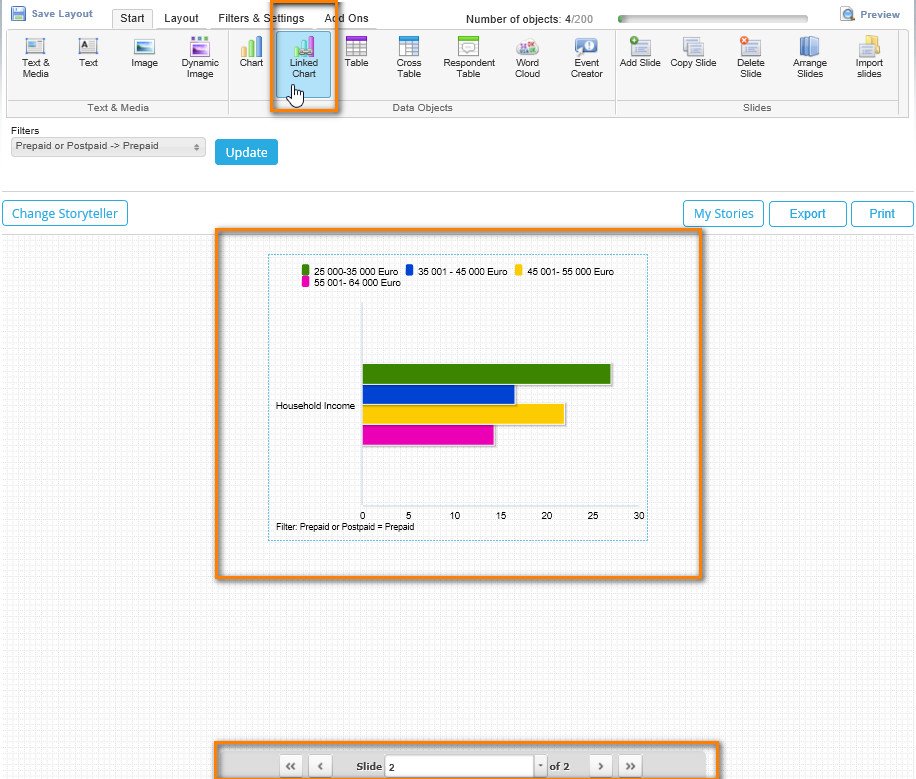 To understand how the linked chart works let's create a new linked chart using the icon from the data objects. Once we use the linked chart menu, the new object will appear in the StoryTeller. If we use the edit the new menu will appear, which will allow us to select the link for our chart; which project, report and chart we need to link to.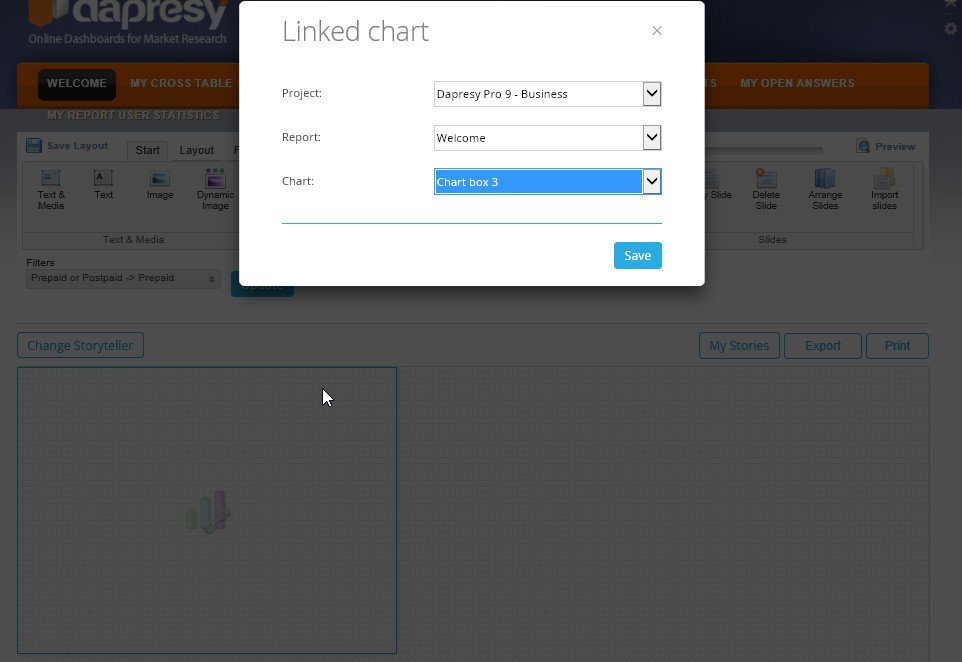 Once you defined the chart properties that you need to link the chart to and save layout a new chart will appear.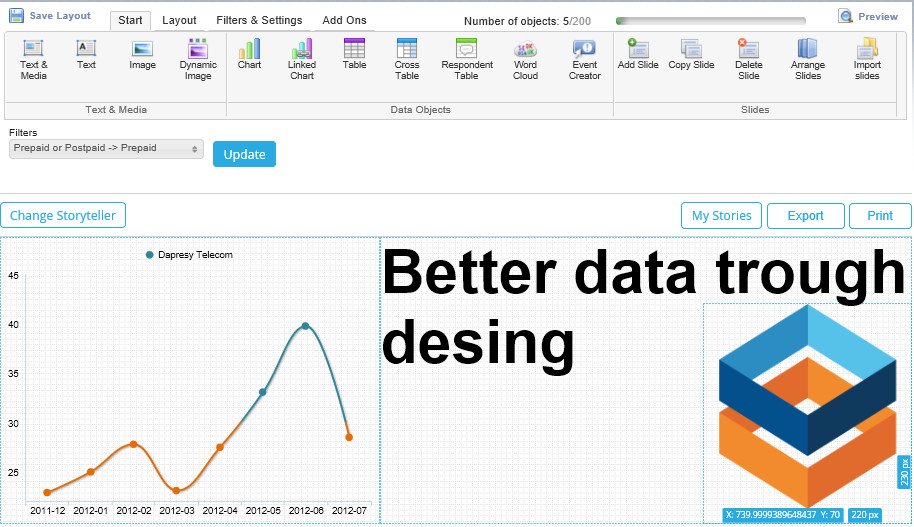 When you link a chart you will copy all the settings in that object. The optional chart settings filter gets it information from the filters selected in the project that you are working in. If you want to show filters in the project with the linked chart you need to activate the same filters in that project as the project you are linking from.
When defining a "link" to another slide or report the link can include pre-selected filters, variable subsets, time periods etc. which makes it easier to create more sophisticated user journeys. To setup a link with a predefined filter item do as the following:
Define the target report and slide/object of the link Enable the function "Set default optional filters in link" (see image 1 below) Now all available options in the target report becomes loaded Select the items to be preselected in the target reports when the user clicks the link.
The image shows the option to enable to be able to set the preselected filters etc. in the link
The image shows the an exampe where the link will preselect two Age groups plus the Male filter in the target report.