Once you created a chart by inserting a chart object from the StoryTeller menu, now you need to add variables, filters, adjust settings and layout and do the analysis for the data in the chart. You start with pressing edit or edit content while right click on the chart. A new window will appear which contains all the settings and selections for the chart.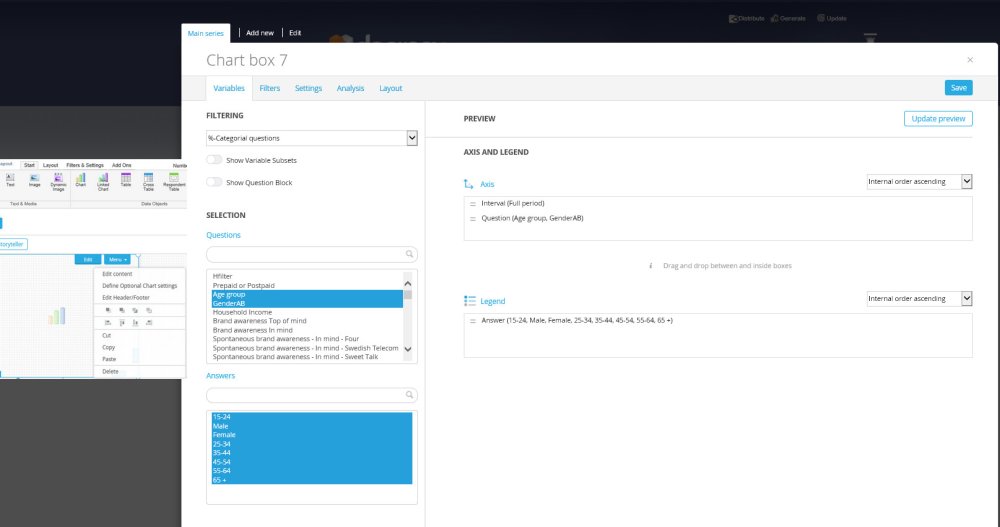 In the new window with chart settings you begin with selecting the type of variables that you need to be displayed and available for selection. As shown in the image below, you can have: Categorical, Mean – Categorical, Average Numeric and Sum Numeric questions.

Once you selected type of variables you can select also to Show variable subsets and to Show question blocks. Once you made your selection of variables, observer the menu above the variable selection drop down. There you will find following tabs: Variables, Filters, Settings, Analysis and Layout.
Let's select variables and add these to Axis and Legend to create a chart. Simply select the variables and answer alternatives for Axis and Legend.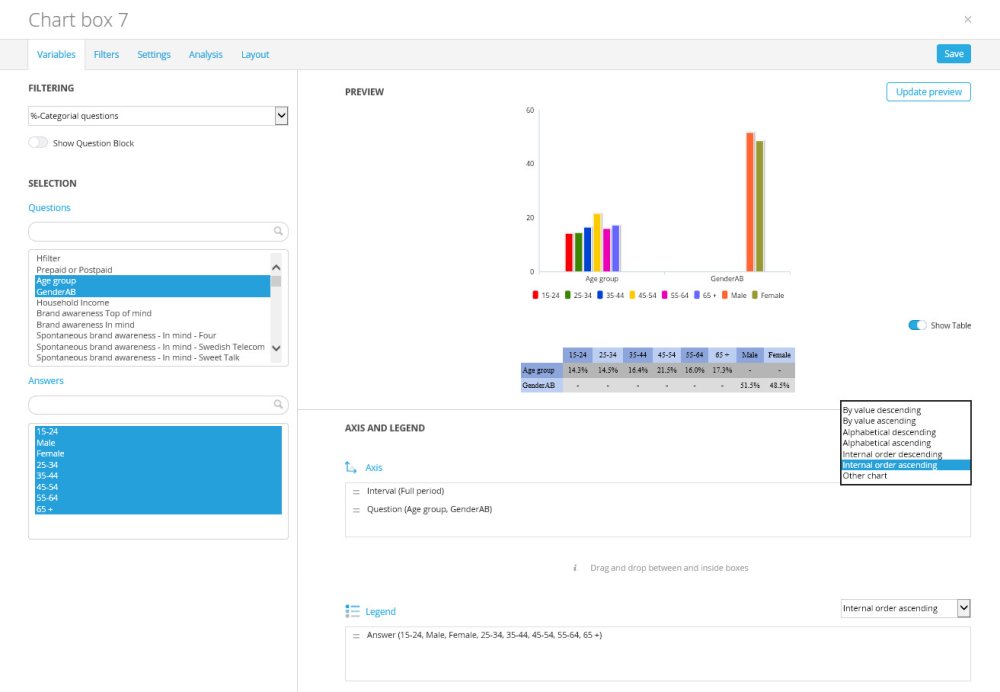 The position of the variables can be changed by drag and drop functionality as shown in the image below.

You will notice two option on the first image above. One is to show table and the second one is the sort order of variables. Once you are done with all the settings here and adding variables select update preview to see the how will chart look like and hit save.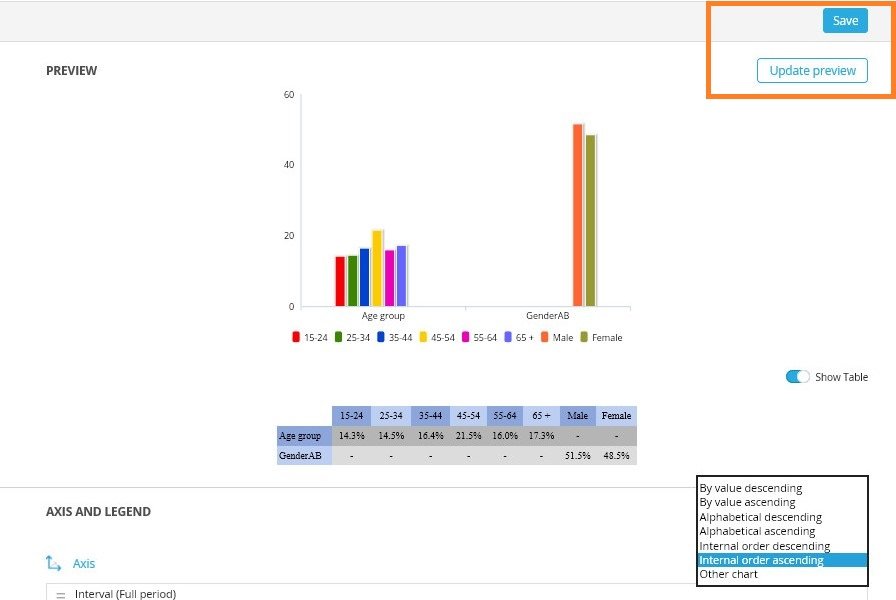 Note: it is possible to show the Question code and Answer ID as a complement to the labels which makes it easier and more efficient to perform the setup. The new setting has been implemented in all StoryTeller objects where you can select Questions and Answers. Here we have an example where the user enabled the Question code and Answer ID in the chart setup which makes it easier to find the correct question and answers.