To add a chart to your project select the chart icon from the StoryTeller ribbon menu and press it. Now a new, empty chart object will be added to your StoryTeller. You may want to rearrange the objects on your StoryTeller, or you may first want to work on your chart to add the data that you need. Once you press the edit, that will show as you hoover over the right upper corner of your chart a new menu will appear that will enable you to work with the data that will be presented in the chart.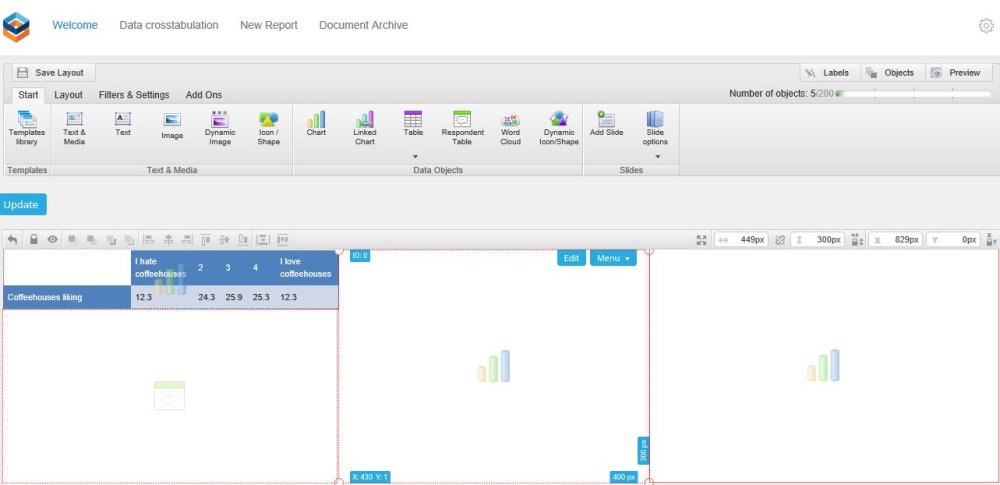 The other option that will also appear before the new window appears is Menu. This option is the same as for the text and Text&Media object; it enables positioning, copying and other actions that you may require as you are working with the chart. The additional control that you will find as you press Menu button is Define Optional Chart Settings. Once you press Define Optional Chart Settings a new menu will appear as shown in the image below.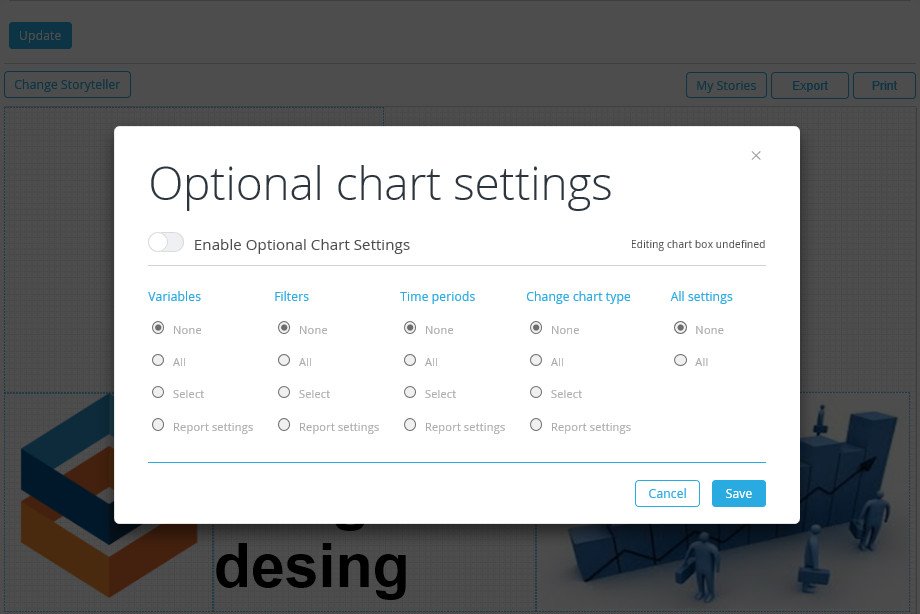 Once you are done with variable selection and all setting you would need to use save button, for all changes to take effect. If you just leave the chart empty with no variables selected and use save layout, you might experience error message in your project. Make sure before you save the actual slide, to add the variable in your chart.