The Hide Controls tab allows you to fine-tune functionality and behavior for the different modules used in your online reports. When you tick the 'enable advanced settings'-box you get the following screen: 
On this page at the drop down-box you select a module and then you determine the settings for that module.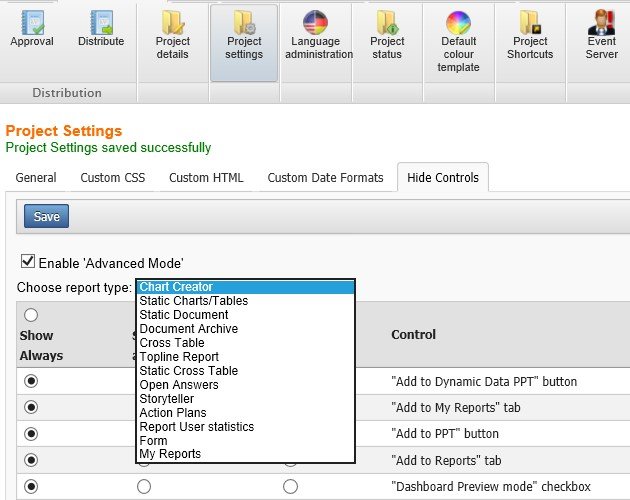 You can make sure functionality is always available for the end-user, only in advanced mode, or never shown at all. 
Please use with caution, it is easy to always turn everything on but often enough less is more. A lot of functions can clutter a screen/work space. Please note that you can further fine-tune export-functionality here and you may not want people to be able to export results out. The tick boxes correspond to buttons/functionality which can either be shown or not shown in the different Dapresy Pro modules. 
So for example: you can turn off functionality and buttons before you distribute your projects. This makes for less cluttering and a cleaner interface for the people either working with your reports, or for the people consuming the reports.