Once you have completed the first few steps in defining your project you can select several options from both 'Layout' and 'Theme.' If you for example select the color template that suits your reporting needs, you can also select the Theme.  Culture selection or language can be found in Project settings. 
In case that any of these available themes do not match your requirements use the advantage of skin customization. This can be done by your self or we can provide design and customization services. In Dapresy Pro, each installation has a list of themes that are tied to a client. You can select these on a per-project basis. A skin consists of a set of files that make up the visual parts of a portal. The following files currently make up a skin:
CSS file (portal design)
JavaScript file (extended portal functionality)
PowerPoint templates (for branded PowerPoint downloads)
XML file (defines graphics for static charts based on the functionality of DotNetcharting)
Employee XML file (defines graphics for static employee project files)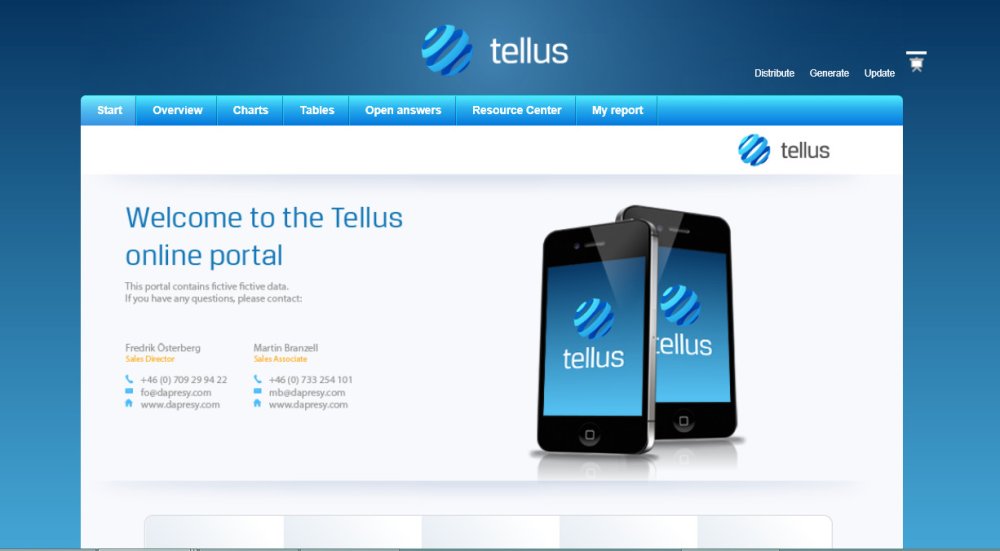 A project can also have a set of assets, such as images, that can be accessed from the CSS file, such as a company logo. Each project must have a skin – it will start with the installation default skin. You can also order a skin from Dapresy directly (at a cost), please contact your Dapresy account manager or email supportdapresy@confirmit.com.
In addition to the custom theme/skin that you can apply to your project, there are also options for giving questions and answers to the default colors.